This is a major SPA resort up in the Carpathian mountains. Some of the hotels were abandoned and this one were available to enter.
Former reception with all the keyboxes…. some moist have been even down here.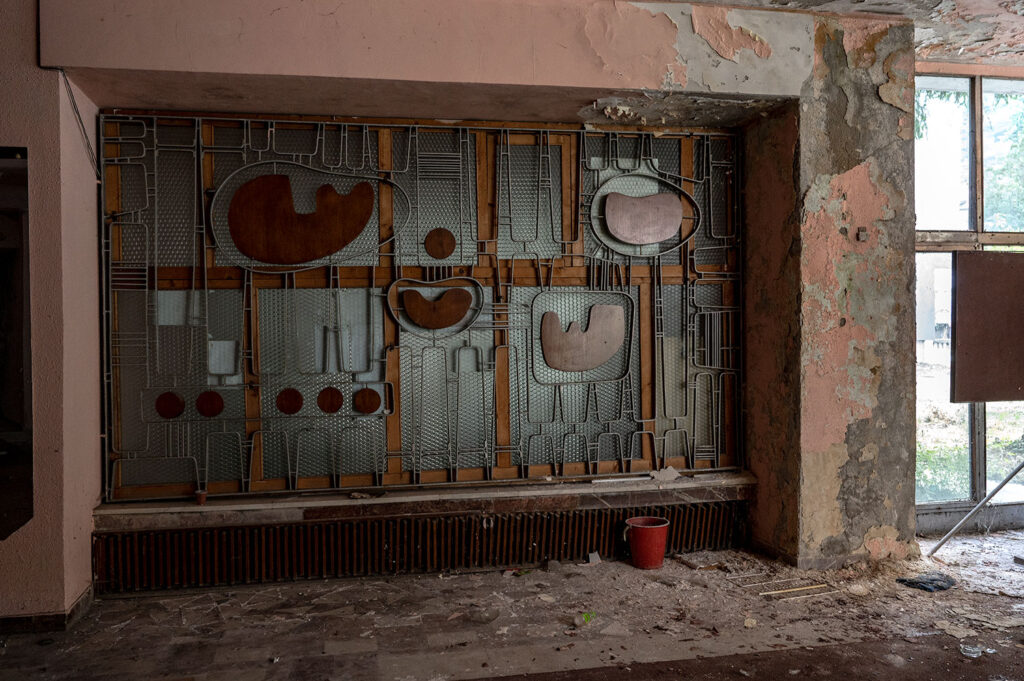 Next to entrence this art piece is still undamaged.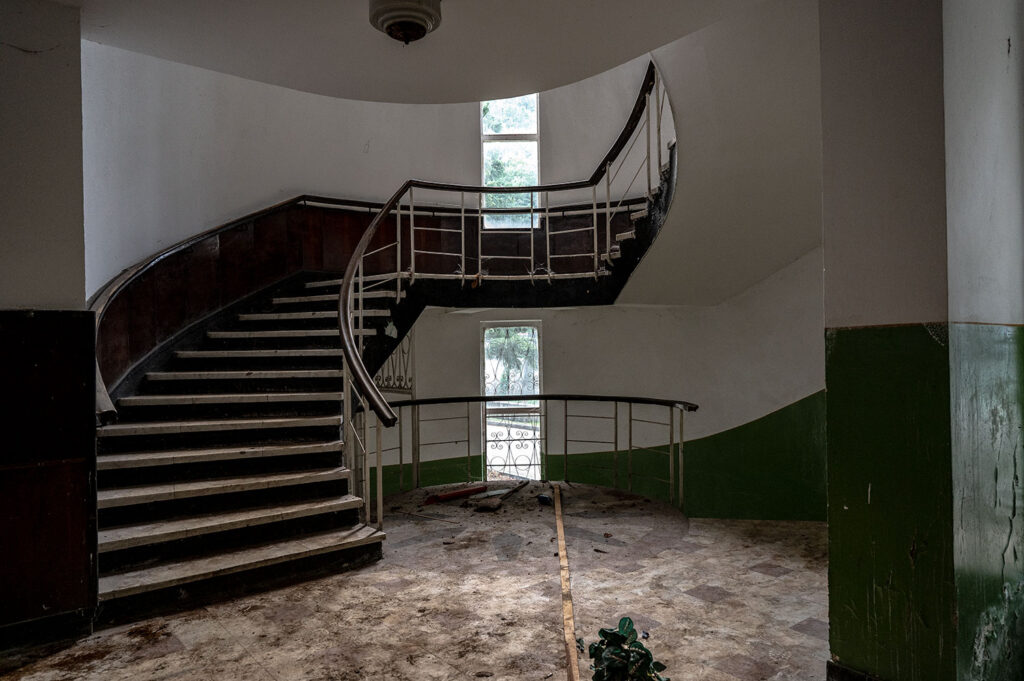 One of the main stairs.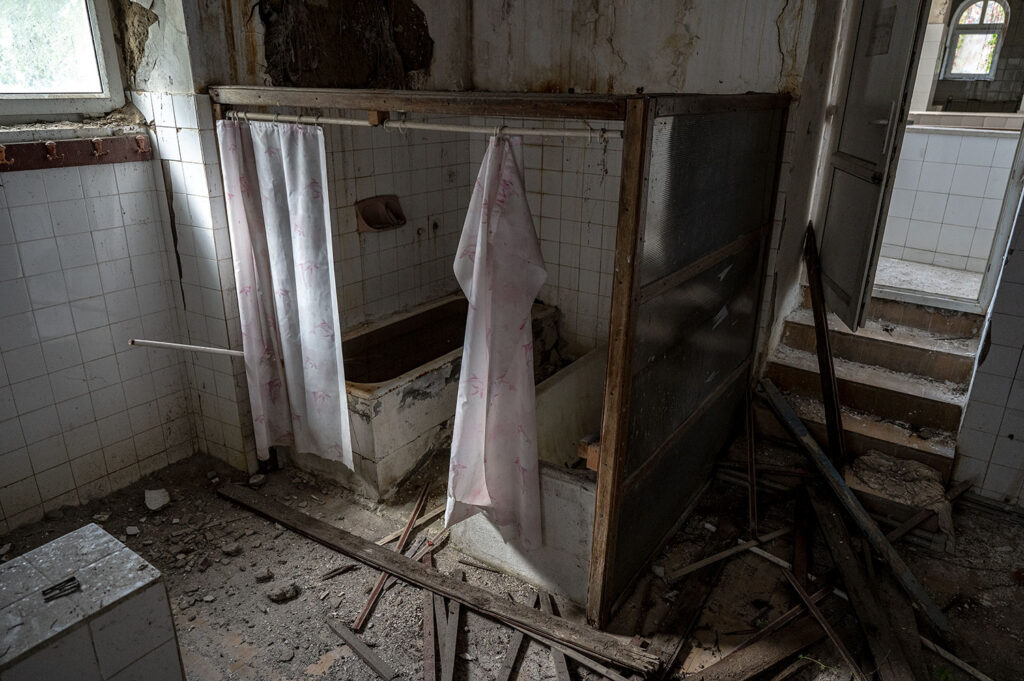 Cozy place for a stereo-bath……. Well, nowadays it looks more like something from a horror movie…..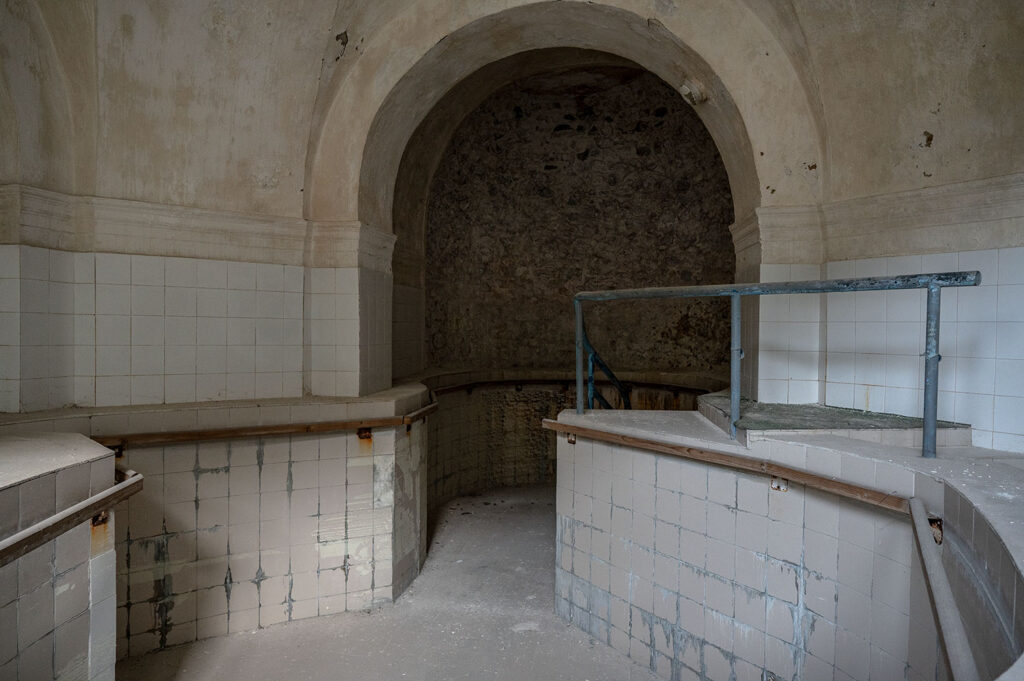 Former thermal/mineral baths…
The beautiful restaurant. A lot of porcelain remained. As chairs and tables.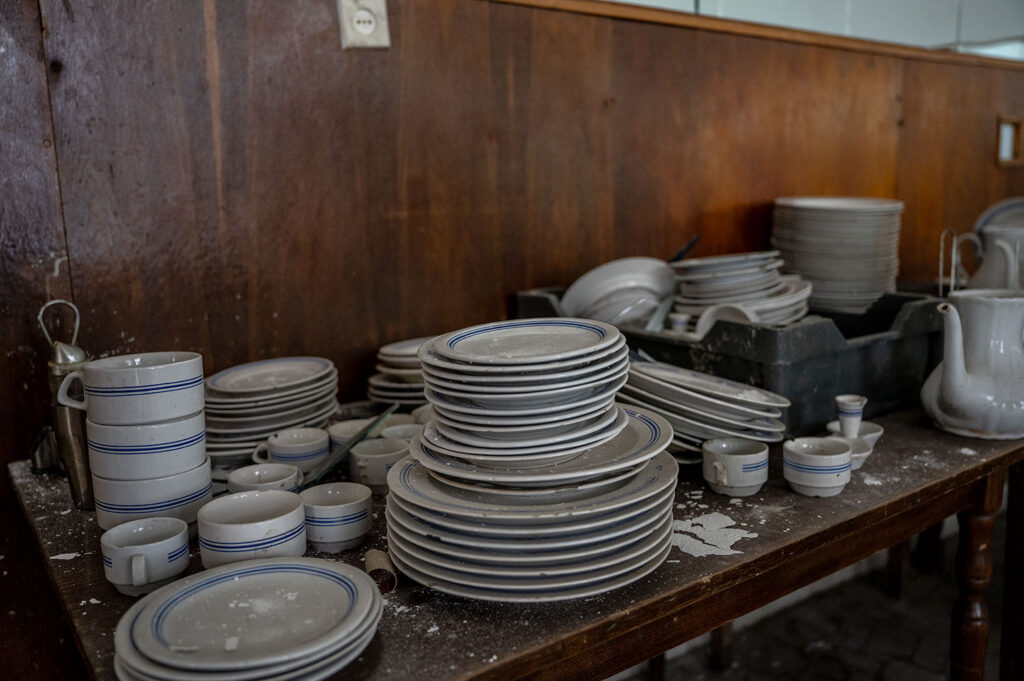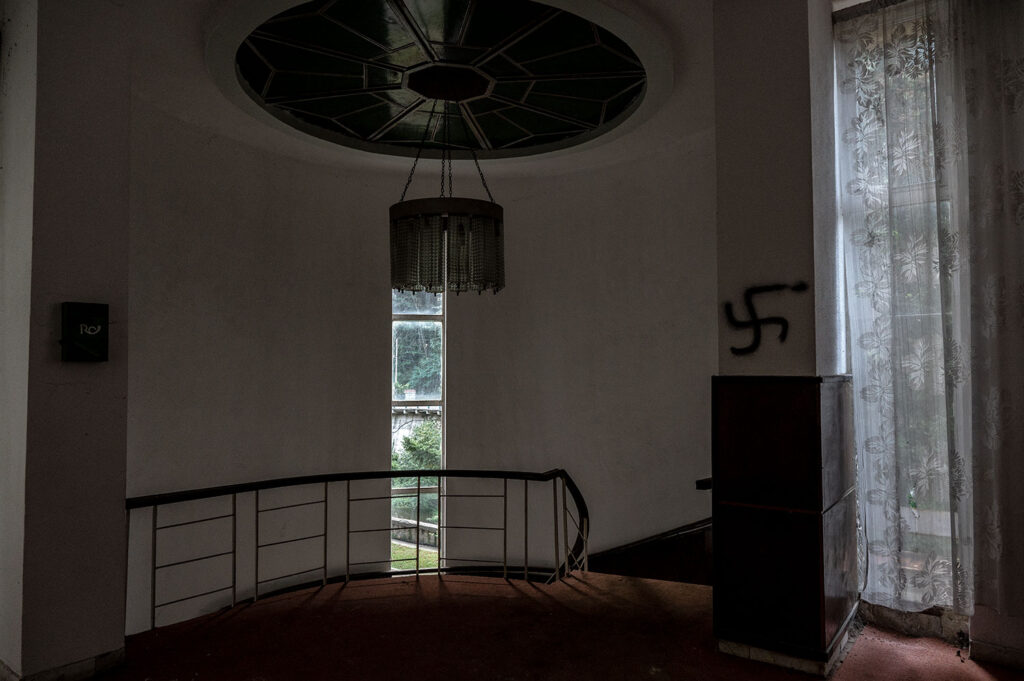 Another main stair, decorated not only with a swastika but with a beautiful crown of lights!